Steven's Steak House
Little Willie G. Live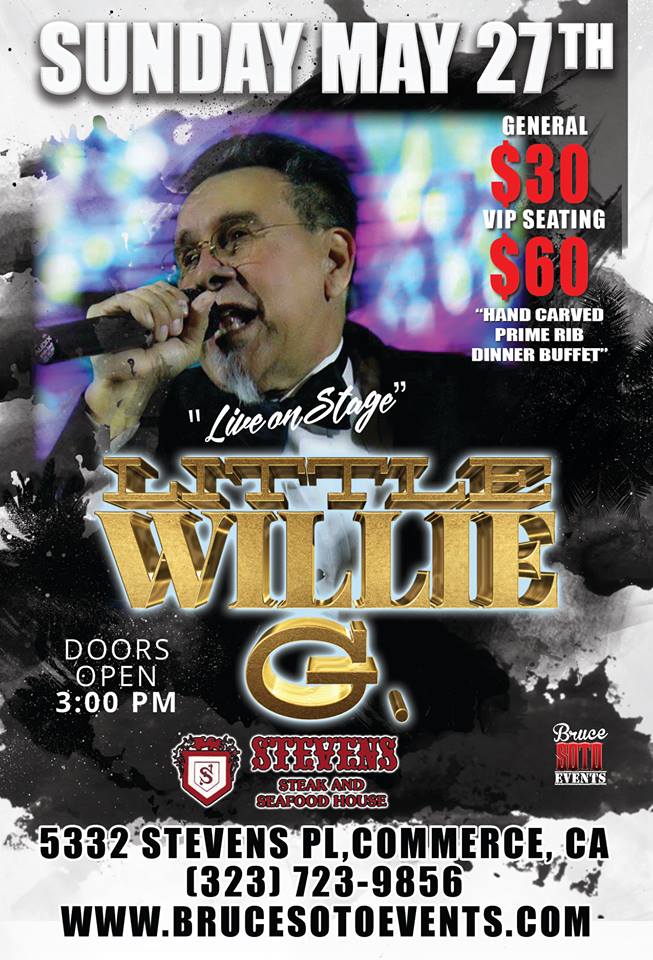 The Original voice of Thee Midniters, the legendary "Little Willie G." singing all your favorites "Sad Girl", "The Town I Live In", "Dreaming Casually", "That's All" and more.
Opening band "Impulse" will start the night off along with DJ Vince from Norwalk Records.
Hand Carved Prime Rib Dinner included with each ticket.
VIP tickets includes first entrance, VIP Seating, First in line for dinner buffet .
For more info Stevens Steakhouse (323) 723-9856 BruceSotoEvents (888) 805-1117